---
Kyle Shanahan says current 49ers players don't know the magnitude of team's rivalry with Cowboys
Written by Steven Taranto on January 15, 2022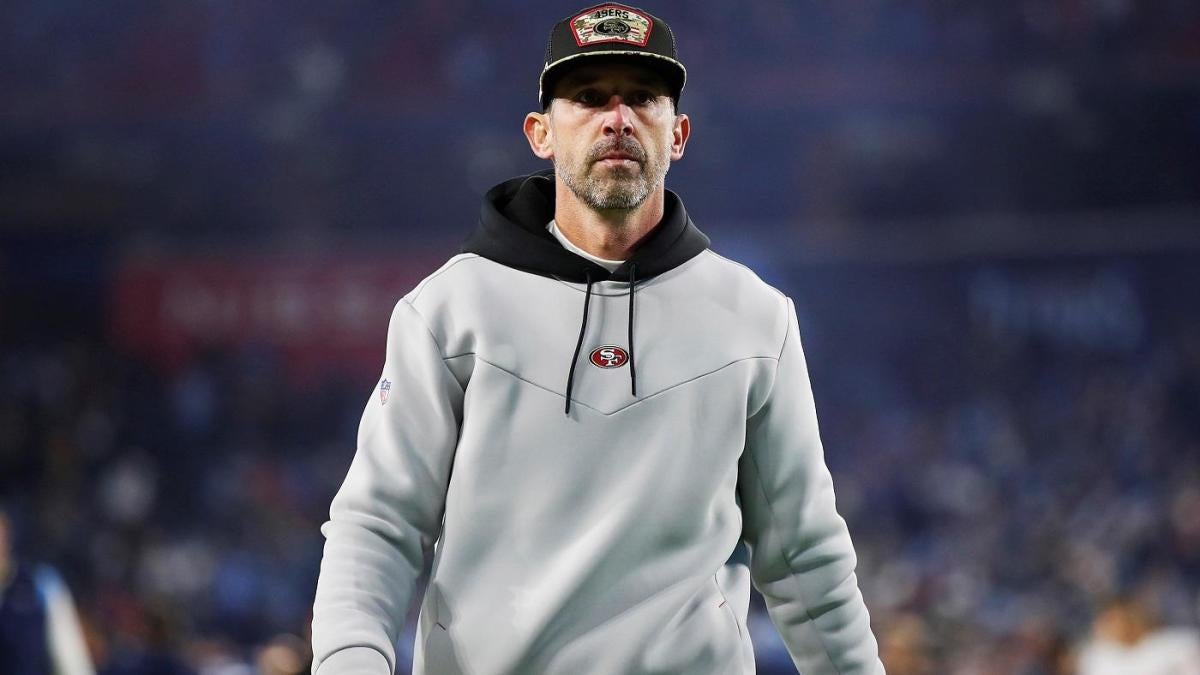 To tell the history of the NFL playoffs — especially the playoffs of the 1980s and 1990s — is to spend large swaths of it focusing on stories of epic battles between the San Francisco 49ers and Dallas Cowboys. Through the 80s and 90s, and even in the early 1970s, the 49ers and Cowboys often found each other standing in the way of their paths to Super Bowl glory, and the two have met in some of the most consequential playoff games the league has ever seen.
This weekend, the 49ers and the Cowboys meet again in the NFC Wild Card Round (Sunday, Jan. 16 at 4:30 p.m. ET, stream on Paramount+) . Which, on the surface, would make for one of the most intense rivalry games of the weekend — if only the players of today realized the magnitude of what they are getting into.
Speaking to reporters in San Francisco, 49ers head coach Kyle Shanahan told reporters that today's players do not know the history of the 49ers-Cowboys rivalry. With the Niners and Cowboys meeting in the playoffs for the first time since the 1994 NFC Championship Game, Shanahan made a point that most players are simply too young to remember the rivalry at its peak.
"I wish I could say yes, but some of these players were born in the 2000s," Shanahan said. "So you like to think so, but every day in the quarterback room, when I ask certain questions like, 'Have you seen Wedding Crashers?' And they don't even know that sometimes. I get very surprised at the difference in some of this stuff, but our guys know how big of a deal the playoffs are, and our guys are pumped for this game, no matter who we're playing."
After the Cowboys beat the 49ers in both the 1970 and 1971 NFC Championship Games, the 49ers and Cowboys rivalry truly took off in the 1981 NFC Championship Game, when Dwight Clark made "The Catch" — a spectacular late game-winning touchdown to beat the Cowboys, send the 49ers to the Super Bowl, and shift the balance of power in pro football by ushering in the Niners' dynasty. From 1988 to 1995, the 49ers and Cowboys represented the NFC in the Super Bowl a combined six times, winning in all six occasions.
The 49ers' efforts to win the Super Bowl again have since been frustrated, as they lost both Super Bowl XLVII in 2012 and Super Bowl LIV just two years ago. The Cowboys, meanwhile, have not advanced further than the Divisional Round of the playoffs since winning Super Bowl XXX in 1995.
The post Kyle Shanahan says current 49ers players don't know the magnitude of team's rivalry with Cowboys first appeared on CBS Sports.
---
Reader's opinions
---